No more fumbling for a tin opener or lighter at 2am. No more erecting tents in the dark. The Remeax™ LED Headlamp Pro LX200 floods any campsite, cabin or tent with wide angle light and no more dead spots. Making camping more comfortable, stylish and practical than ever. 
MAKE LIGHT WORK OF CAR REPAIRS!
Changing a tire or dealing with a breakdown isn't fun in the day, but it's worse at night. Fix flat tyres faster. Get a good look under the hood. Find your phone in the dark. Be seen and safe while you wait on the roadside. The Remeax™ LED Headlamp Pro LX200 is your breakdown buddy.
GET READY FOR YOUR NEXT NIGHTTIME ADVENTURE
The Remeax™ LED Headlamp Pro LX200 offers an unrivalled field of light for wide illumination in any situation. With a "zero bounce" design, it's the headlamp that's loved by night owls the world over. Turn it on with the wave of your hand and prepare to see and be seen at night like never before!
SAY GOODBYE TO "BOUNCY" HEADLAMPS!
Tired of headlamps that bump and bounce, stick out, knock into things, or send a cone of light into the distance but not near your feet or to your side? The Remeax™ LED Headlamp Pro LX200 offers a powerful no-bounce design and side light for distance viewing. It's the headlamp that lights up your life!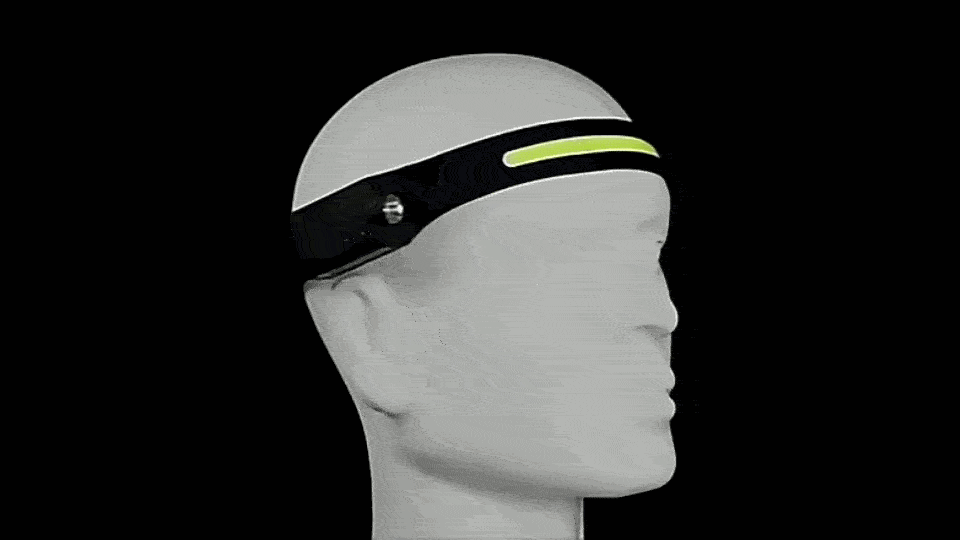 STAY SAFE WHILE EXERCISING
Whether you're hiking, exploring, jogging, cycling or even walking the dog, the Remeax™ LED Headlamp Pro LX200 helps you find your feet and makes sure vehicles can see you on the side of the road.
WAVE SENSOR TURNS THE LAMP ON AND OFF
Featuring a handy wave feature that allows you to turn The Remeax™ LED Headlamp Pro LX200 on and off with a wave. No more fumbling for the switch or taking both hands off the wheel/teddy bear/chocolate/dog, etc 🙂
Pumping out a powerful 600 lumens from a rechargeable battery means you'll get the job done safely and without cables, chargers or power supplies. The headlamp lasts 3hrs on the brightest setting and 8hrs on the lowest. Need to recharge? Use the superfast USB Type C charger to fill up the juice ready for your next nighttime adventure.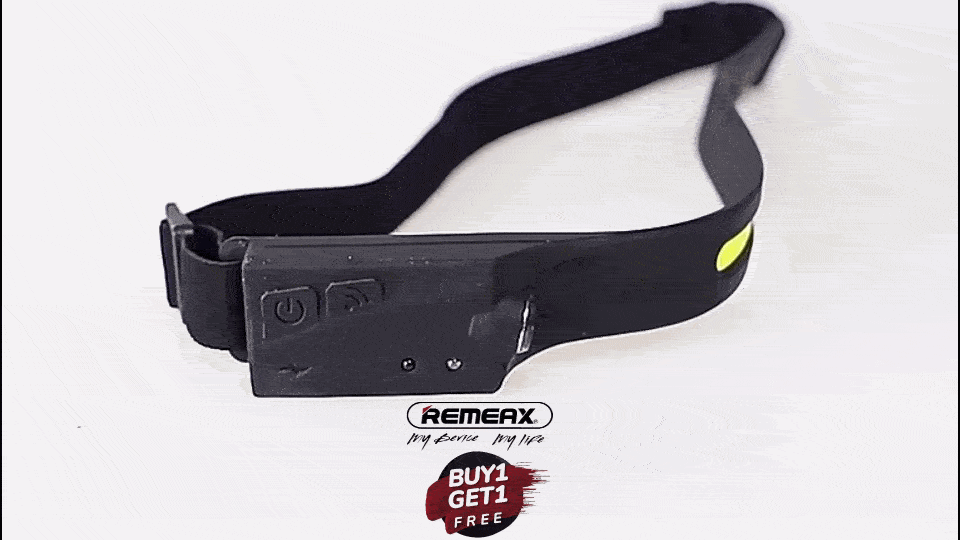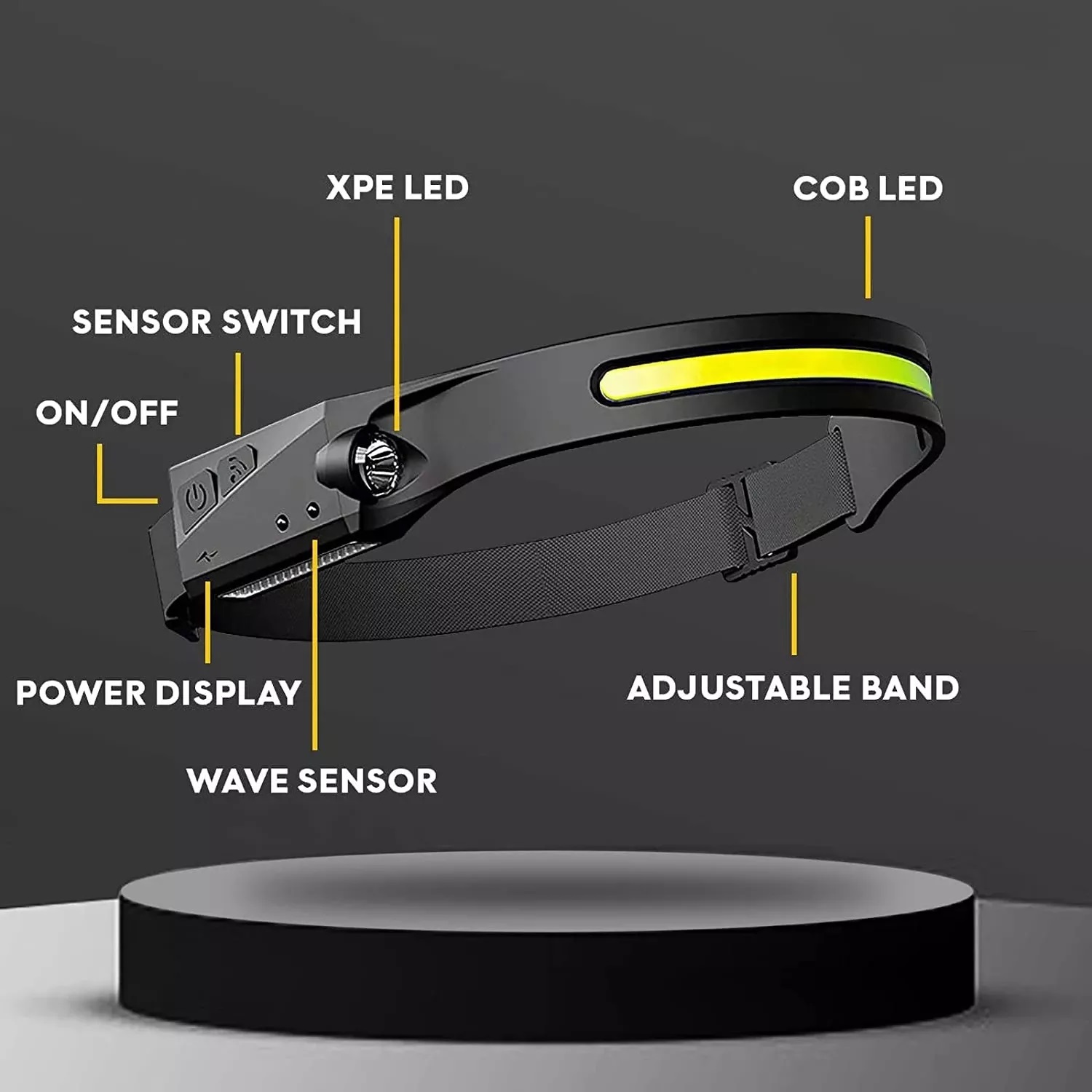 Differences from other device
"The best upgrade ever!Absolutely love it and even brighter than my expensive Petzl headlamps. I love the fact that it's multifunctional and versatile. I can work totally hands-free and bring it on a night jog without feeling like something is bouncing on my head. Worth every penny. I'm extremely happy!"
Adam Smith - NSW
Verified Purchase
Let customers speak for us
Let customers speak for us
Let customers speak for us
Let customers speak for us
Let customers speak for us
Yes, thanks to the adjustable headband, the Remeax™ LED Headlamp Pro LX200 can be safely and comfortably worn on any head size, or even on helmets, over masks, caps, hats and more.
More and more Remeax users are making sustainable choices in their daily lives to promote better recycling habits. To support our Remeax community in this journey, we are transitioning to the removal of charger plugs starting with the LX200 series.

Remeax believes the removal of charger plugs from our in-box device packaging can help address the growing e-waste problem and unnecessary duplication of these items.
The wide beam is pretty strong and when you are surrounded by others, you can easily switch to the side beam feature for a narrowed light coverage. Don't forget both front and side lights are dimmable too.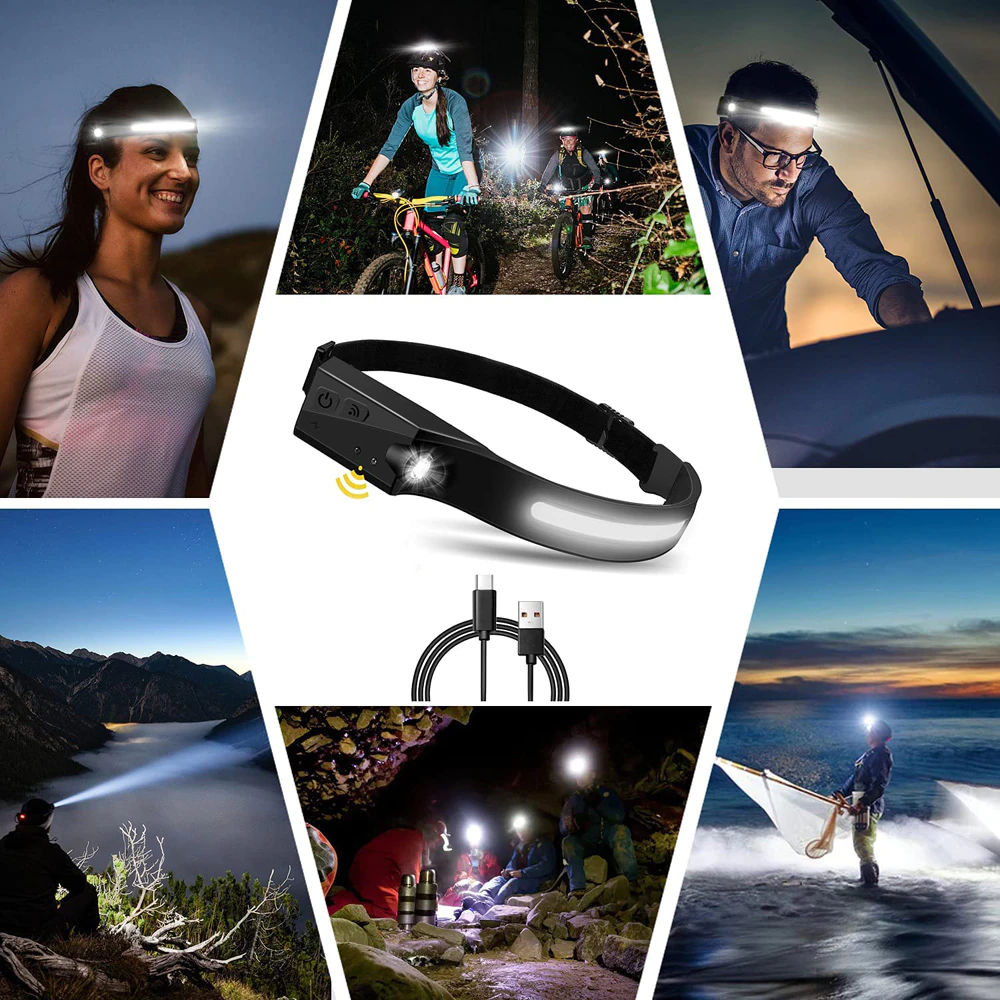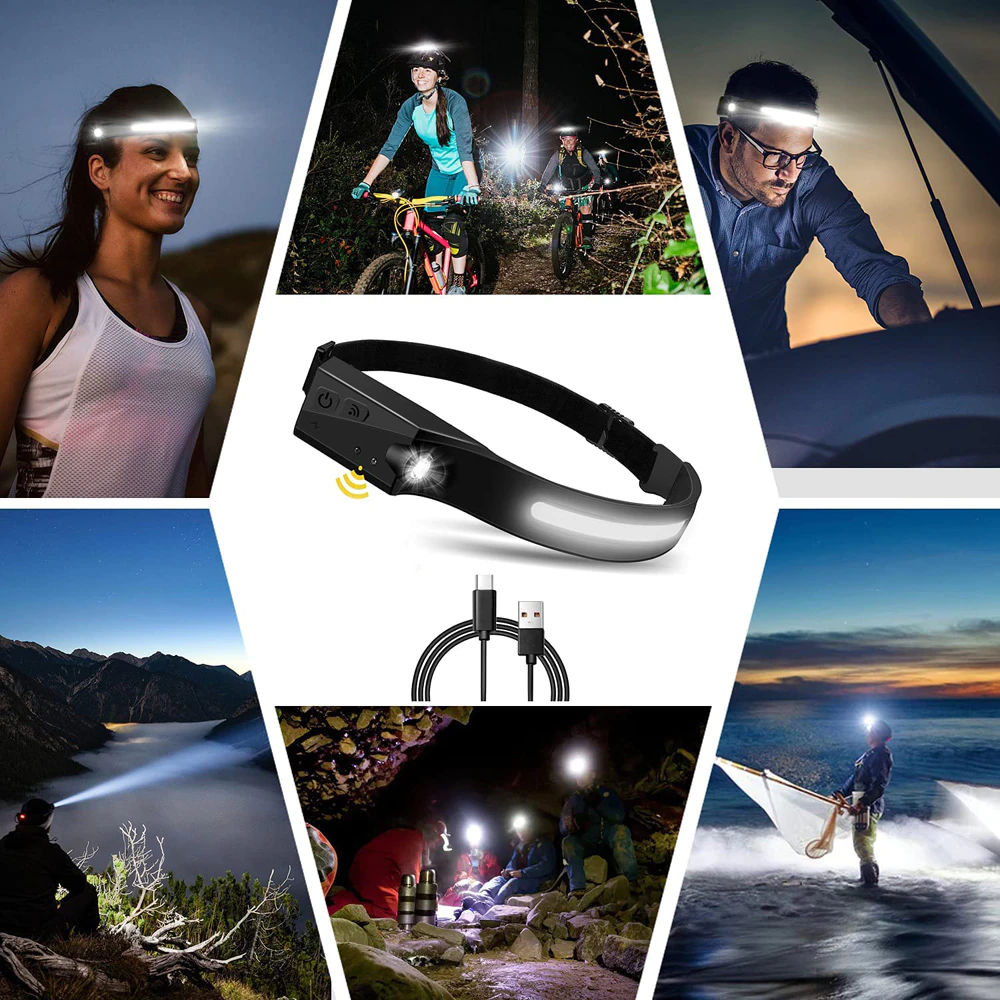 SUPERLIGHT, IN EVERY SENSE
Yeah, it's bright. But it's also light to carry too. With a sleek design that's comfortable and low profile, you'll have the right light to make a night of it 🙂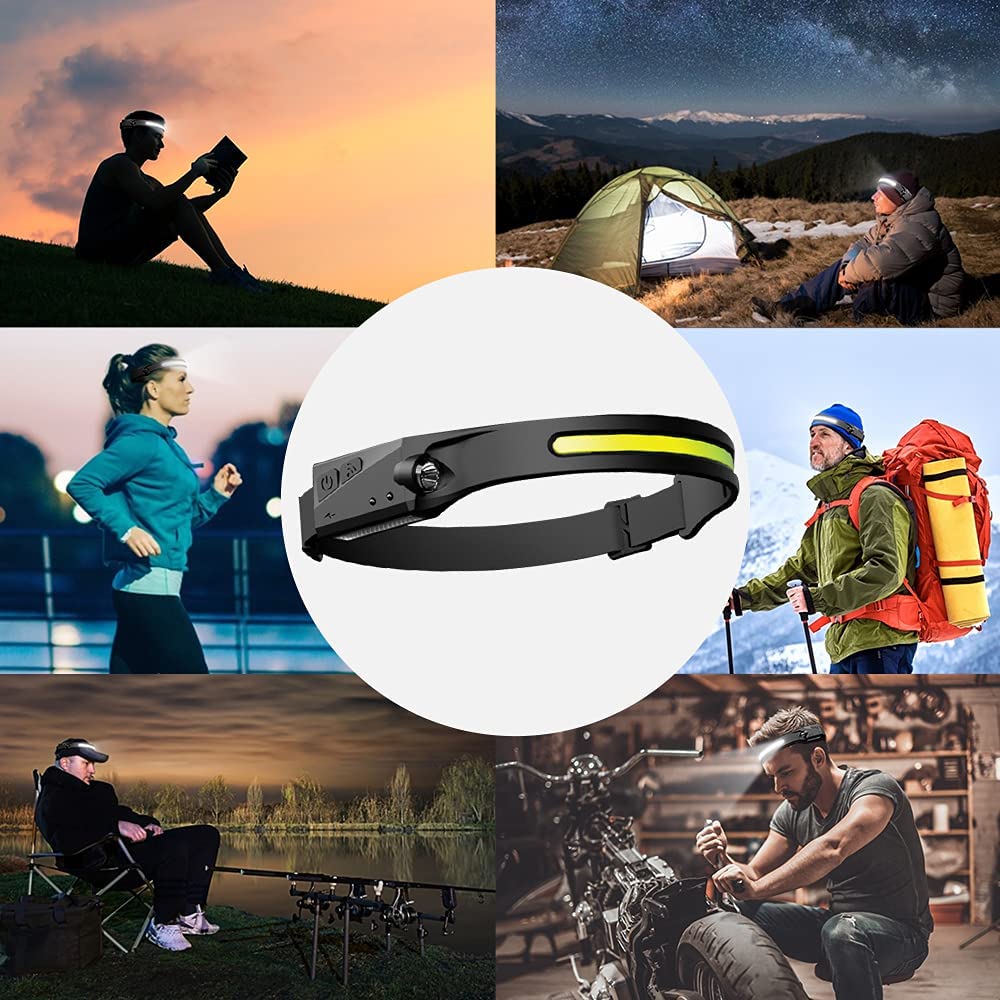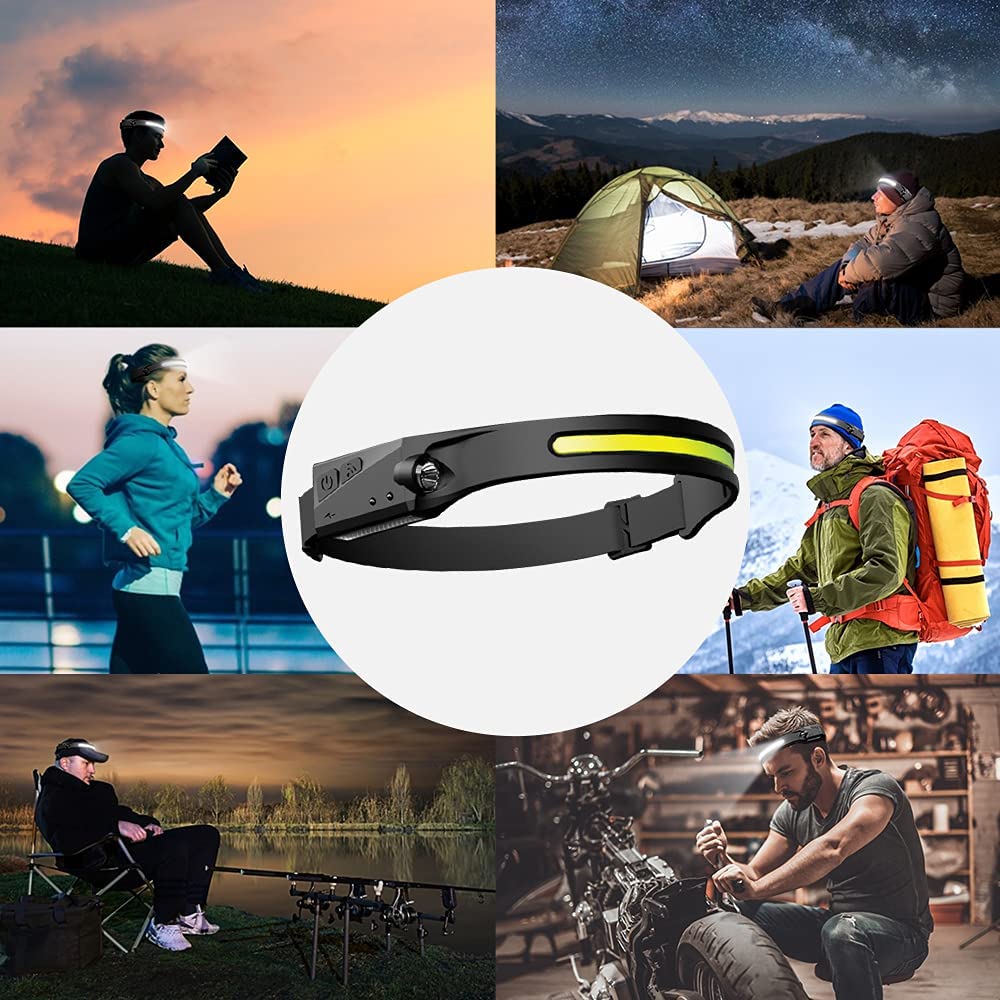 BE SEEN, STAY SAFE
Headlamps aren't just for seeing, they're for being seen too. The Remeax™ LED Headlamp Pro LX200 powerful light allows vehicles to see you when running, cycling, walking the dog or even if you're lost and they've sent a search party.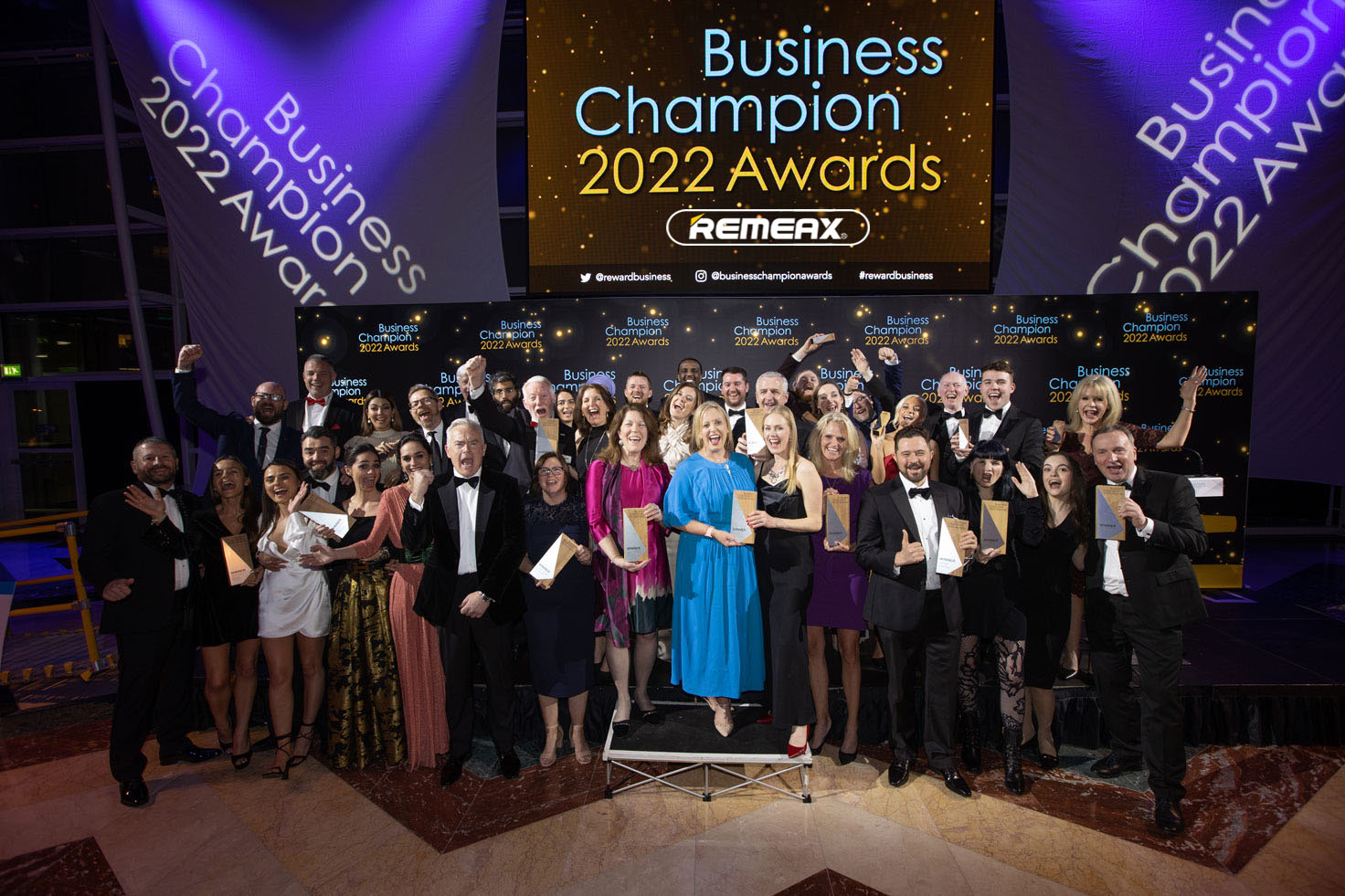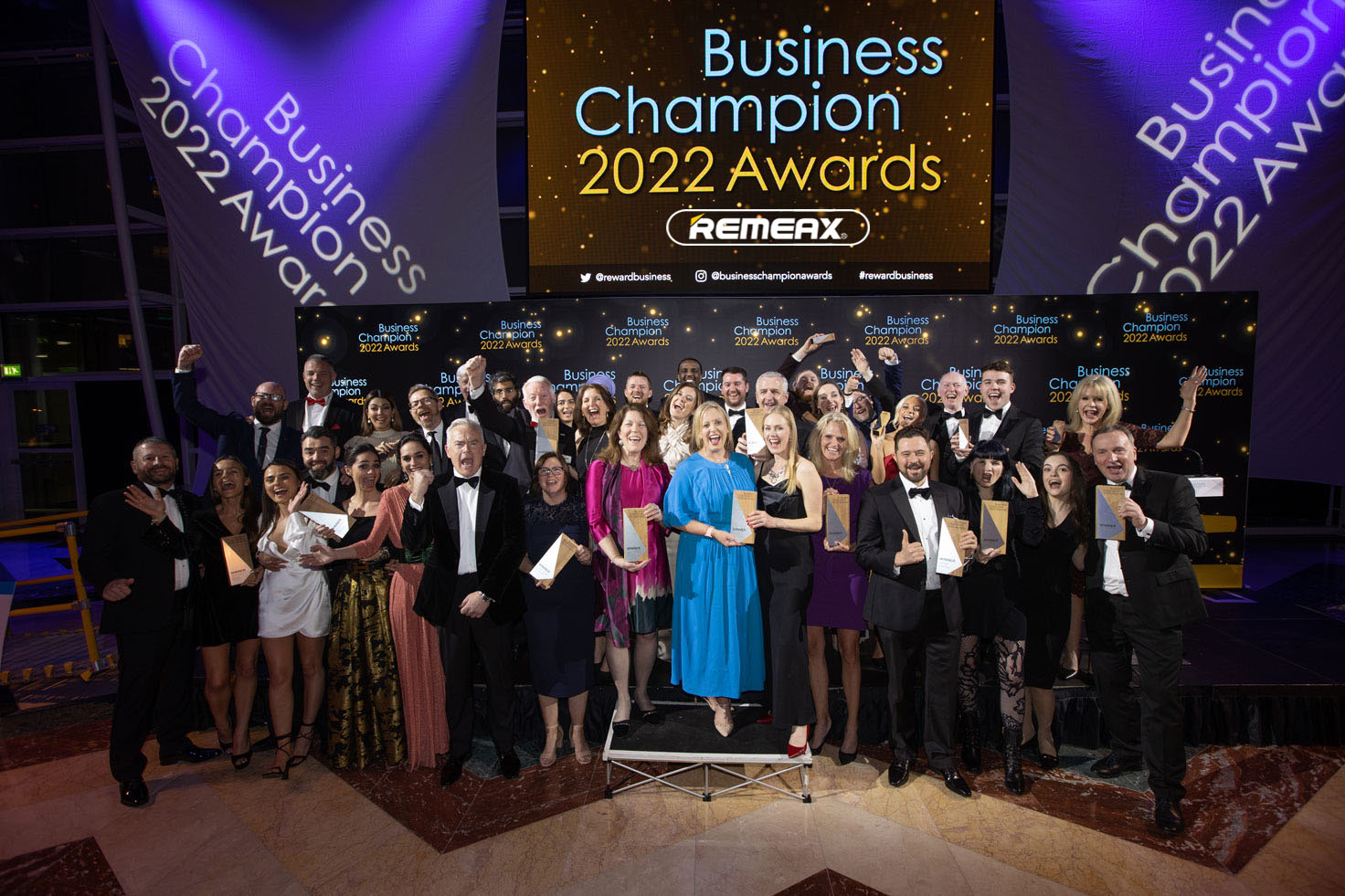 Proud to Support the AU Economy
At a time when the AU economy is facing one of its biggest challenges as a result of the Covid-19 pandemic, we are proud that we are not only able to launch our business during this difficult time but, we have also been accredited with the fact we are 100% Aussie.